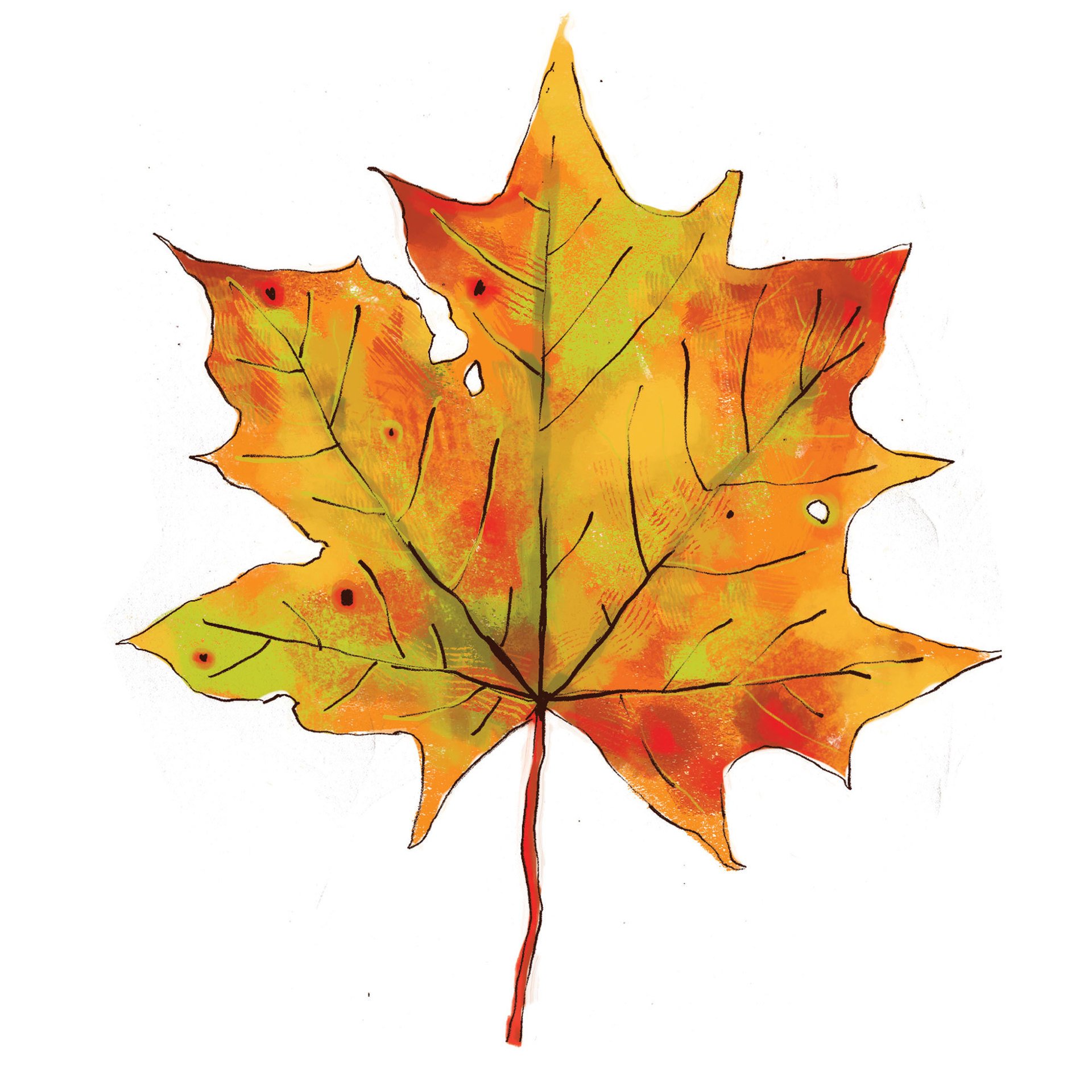 Welcome to Sycamore's class page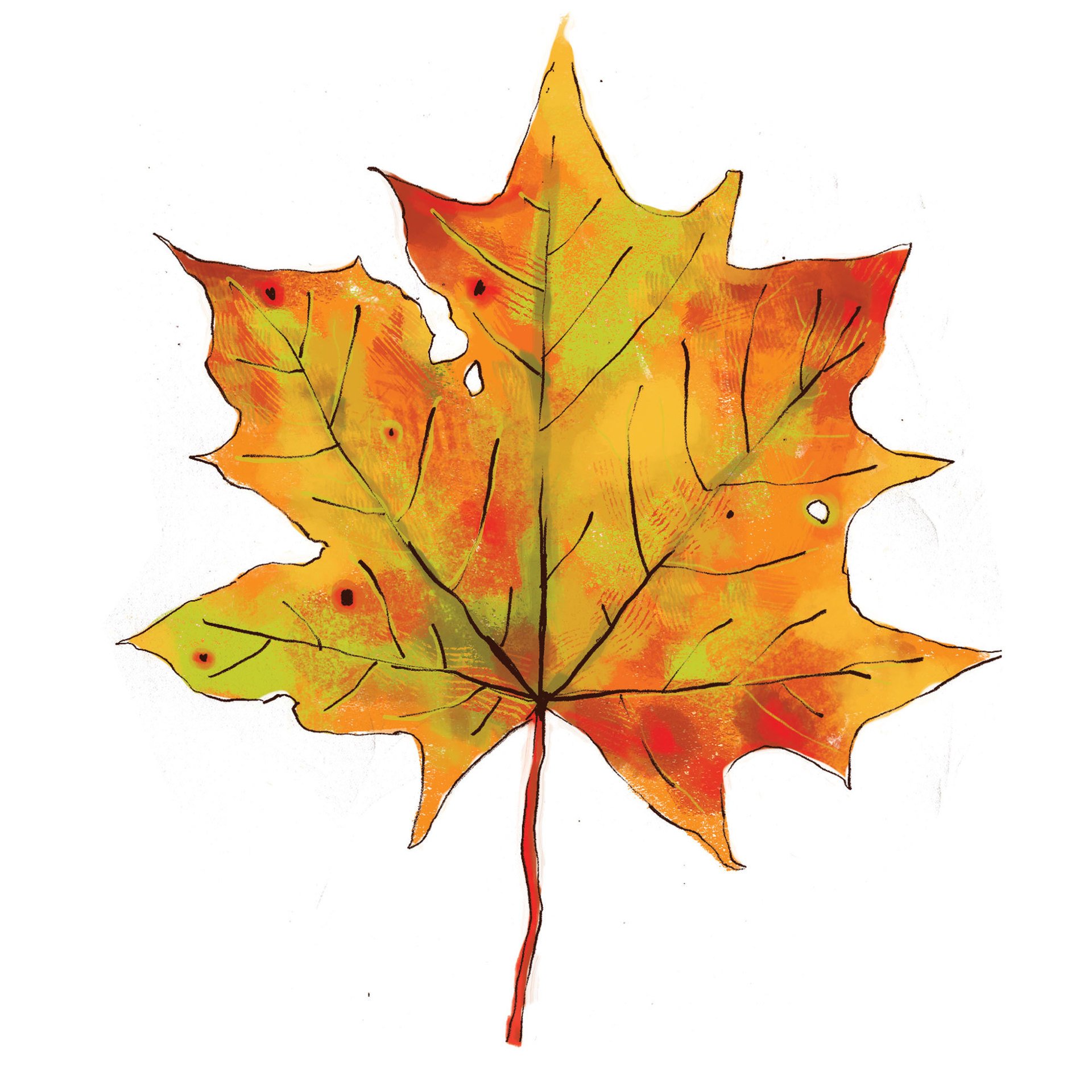 Catch up with the latest from our class, see what we've been getting up to, take a look at some of the work we are proud of, and read articles written by our very own students, as well as reminders from Mr Wilson.
F-EASTER YOUR EYES!
Take a look at this amazing sculpture of Easter Island made by Nicole for her homework. This term in our topic 'Modern World', we are looking at the impact humans have had on planet earth and human geography. Easter Island exists now as a reminder to be mindful about how we use up our natural resources, as the inhabitants of the island found out after cutting down every tree in order to move their statues around, they were left with no choice but to abandon the island.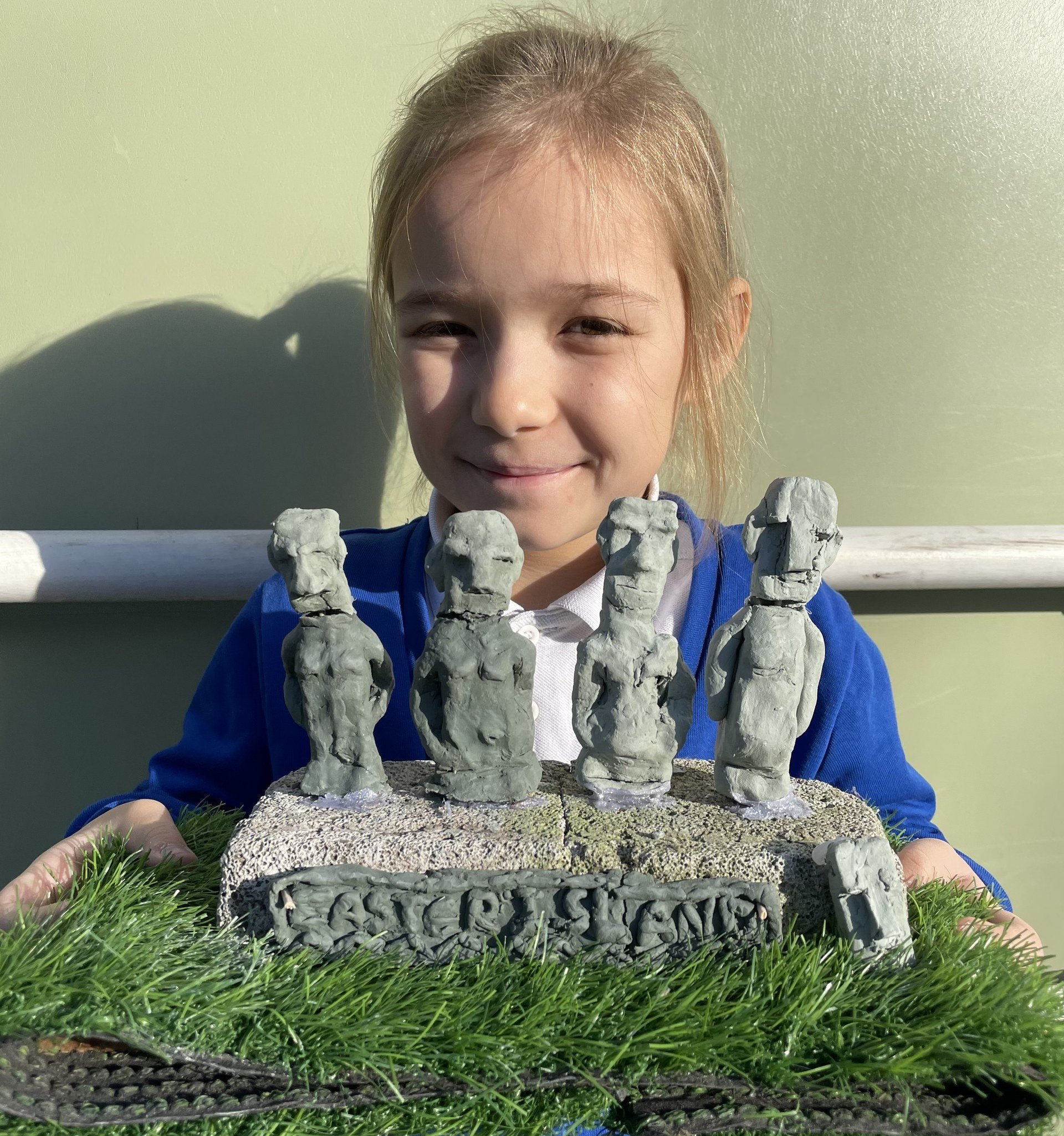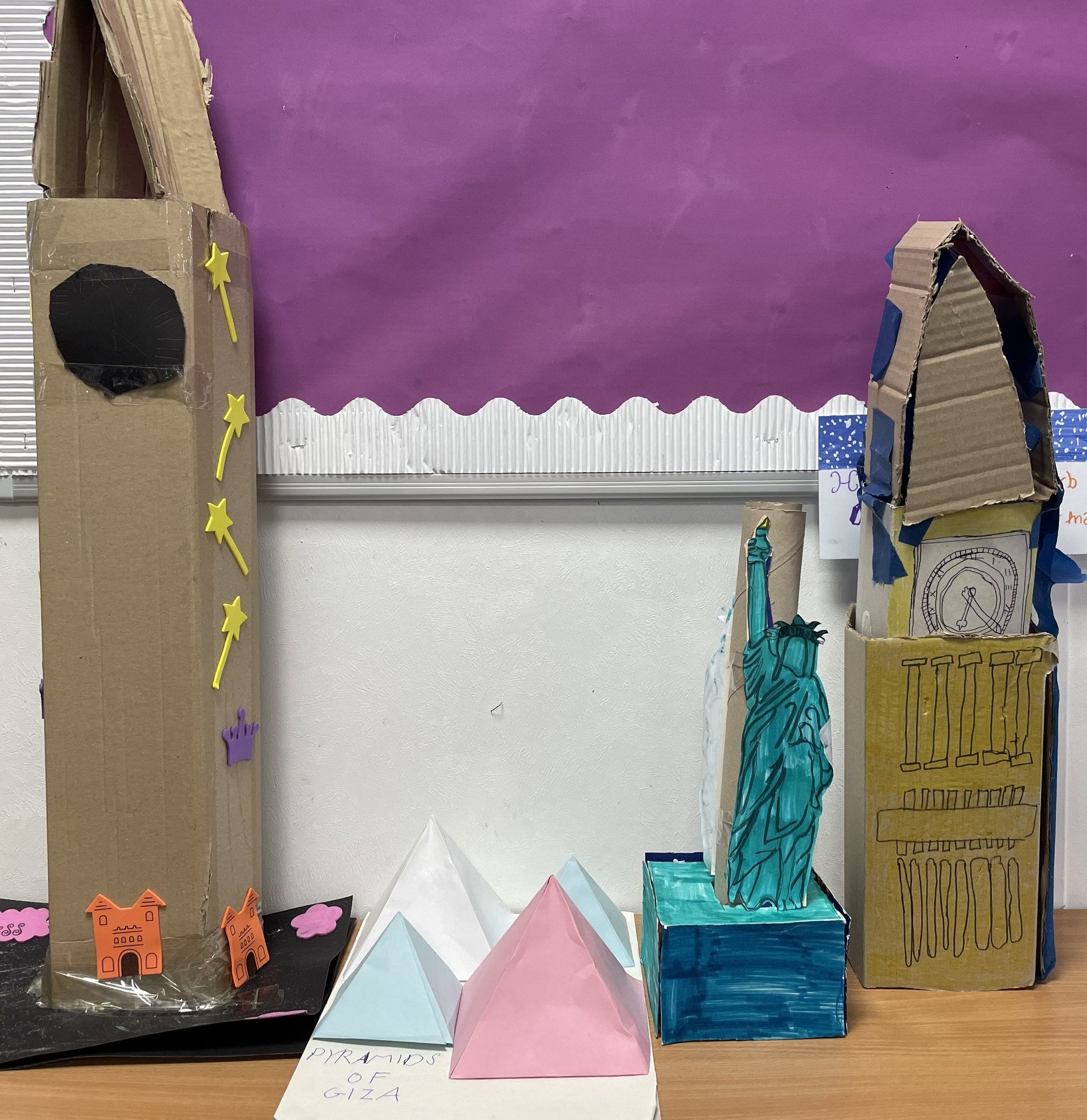 I think you will agree that this is UNBELIEVABLE, and the level of detail is incredible. GREAT STUFF Nicole! We also had [above] some more amazing models. From left to right: Big Ben by Alanna, The Pyramids by Mario, The statue of Liberty by Tillie, Big Ben by Emmanuel. Keep up the good work!
THE TIMES TABLES CHAMPS!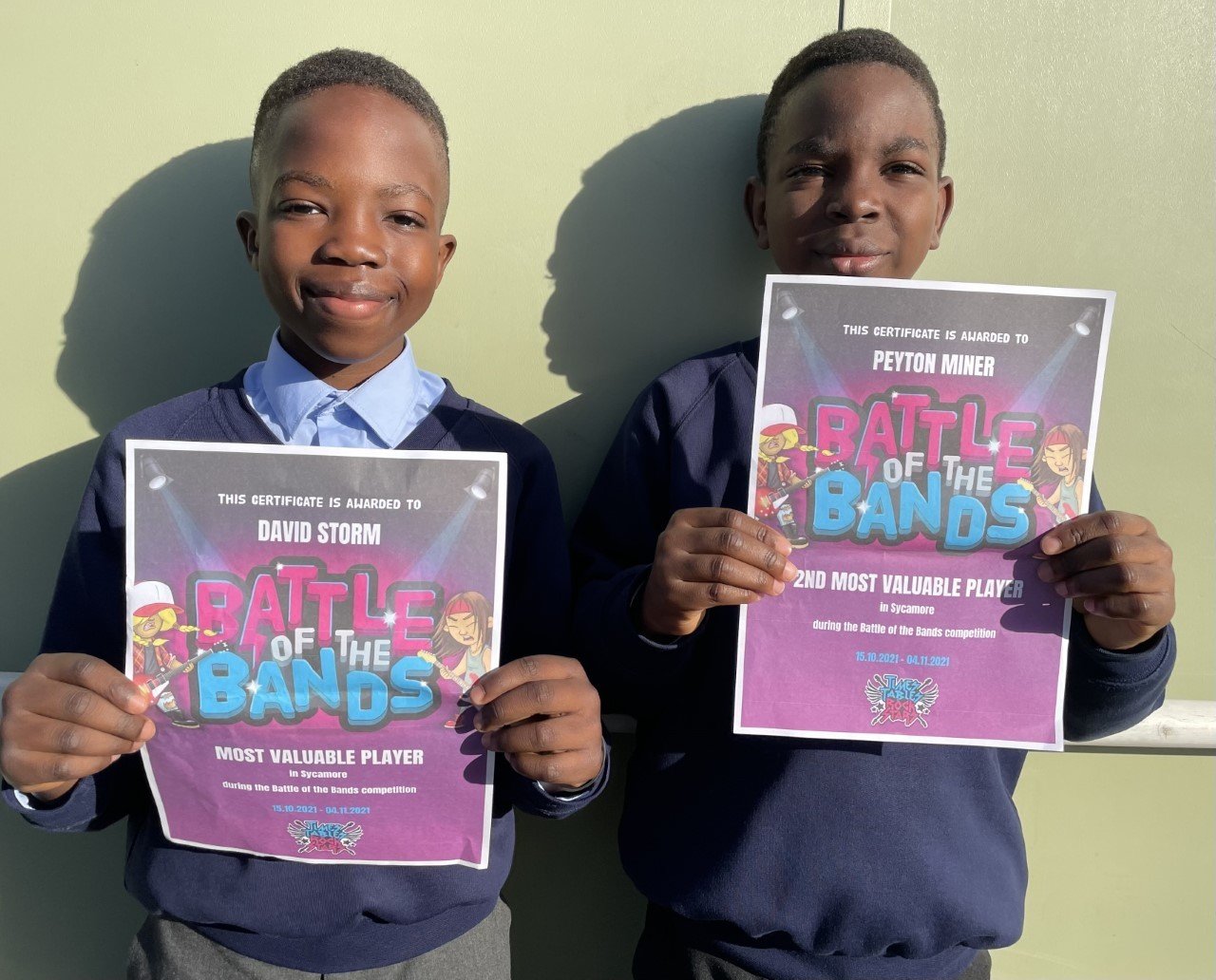 Not only did our class SMASH the rest of the school at TT Rockstars this week....we also had two members of our class score OVER 40,000 correct answers!!!
WOOOOAAAAAHHHHHH!
We are super proud of them and hope they can help us destroy all of the other schools in England during the upcoming 'England Rocks' competition.
BLAST OFF!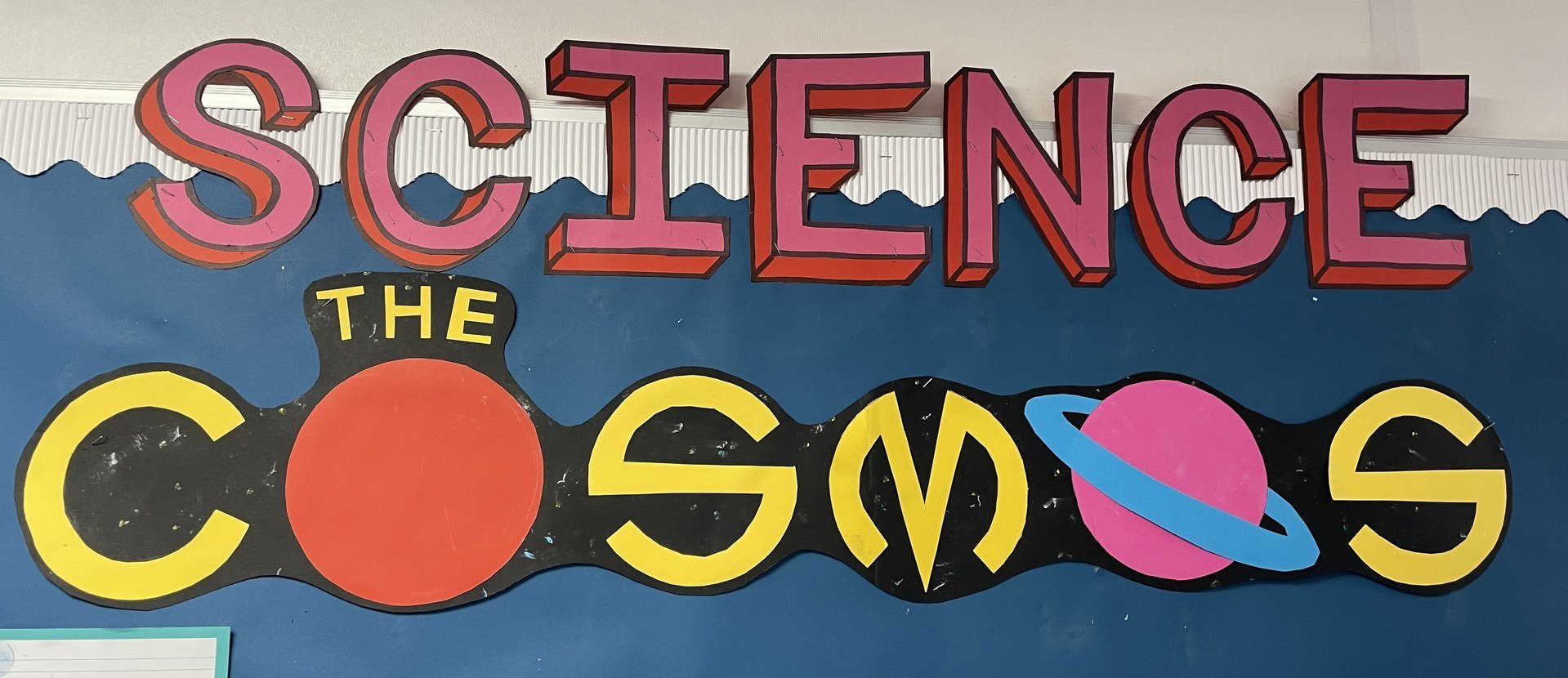 This term in our topic 'The Cosmos', we will be studying the moon, the solar system, and BEYOND. We will discover the answers to the big questions..... Why do we have seasons? What makes the tides? What makes a year a year? What are Saturn's ring made out of? How hot is the sun?.......and many many more.
To start, we mapped out a diagram of our solar system and researched our own facts about the planets within. Here are two (from Alma and Evie-Marie) that we thought were particularly amazing.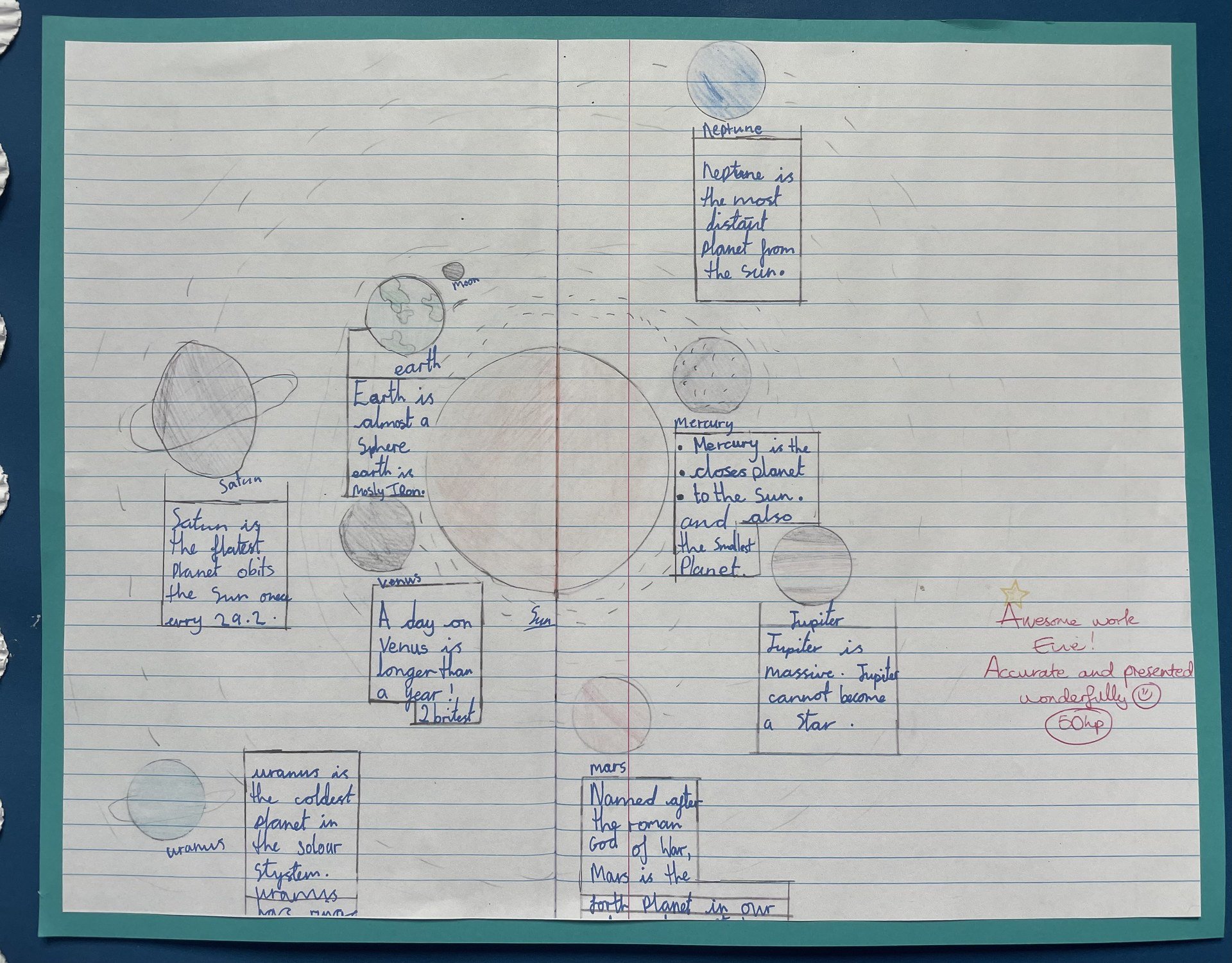 PYRAMAZING!!!
This week Alma handed in this amazing painting of the pyramids of Giza for her homework. She painted it on canvas, and we just LOVE the different tones and shades that make it look so 3-D. Great work!!!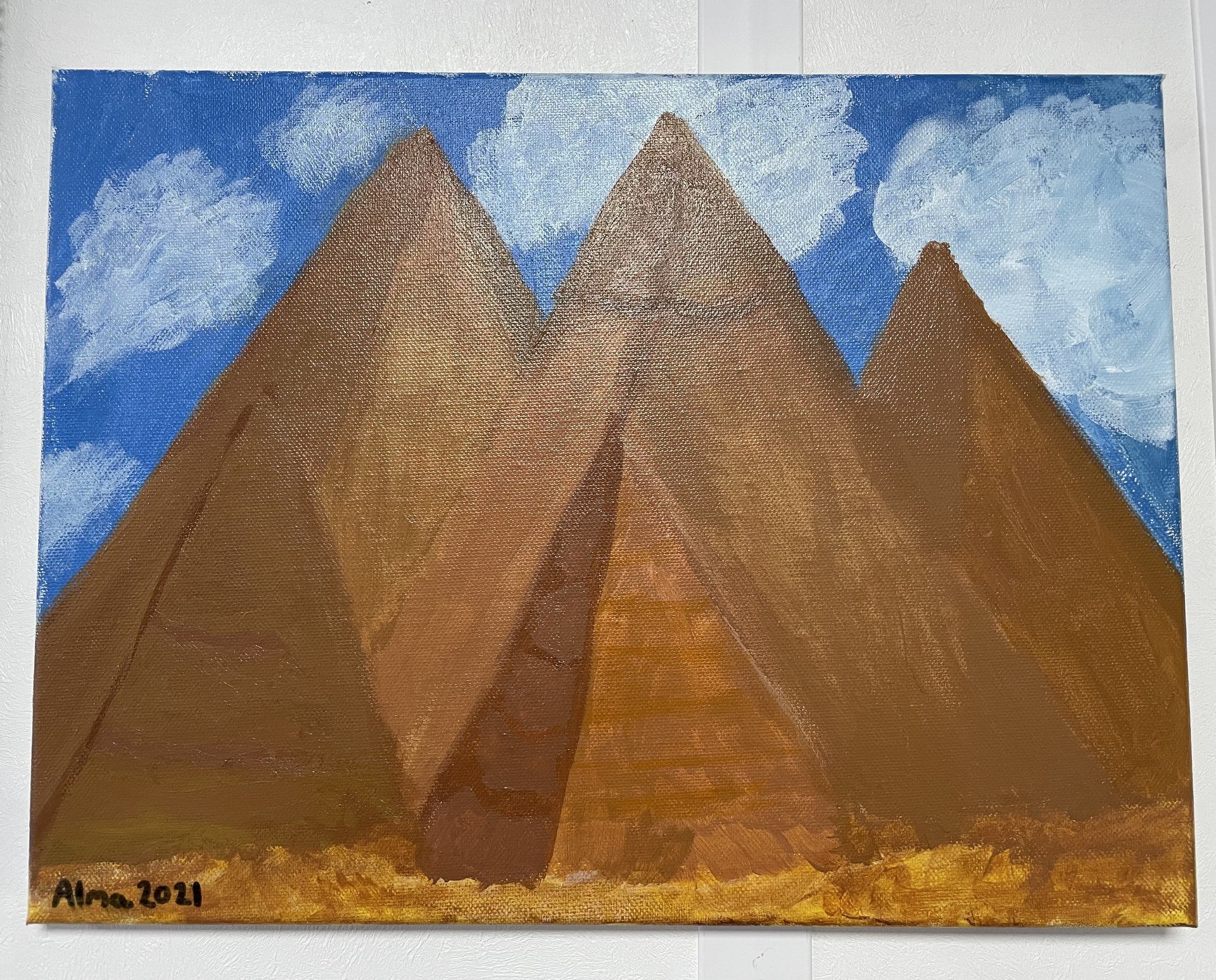 WE ARE PROUD!
We feel that it's very important to feel proud and we like to celebrate how awesome we all are :-)
In Sycamore class, we have a 'WE ARE PROUD' board, where the children each have their own space to display their classwork (or work from home) that they are proud of.

Here are two of our latest additions, completed outside of school, by Emmanuel and Tillie. We were absolutely blown away by the details and the time they must've taken.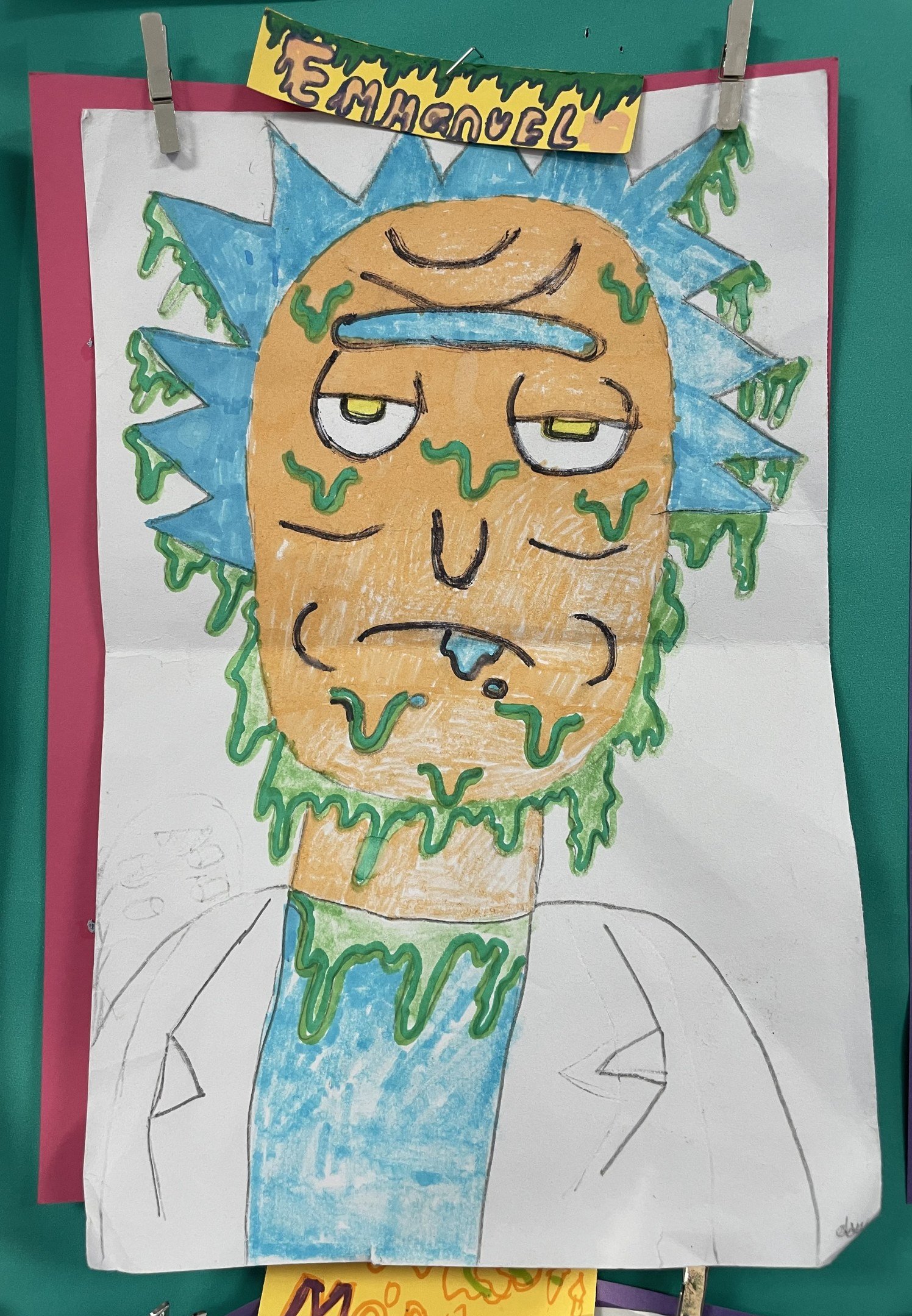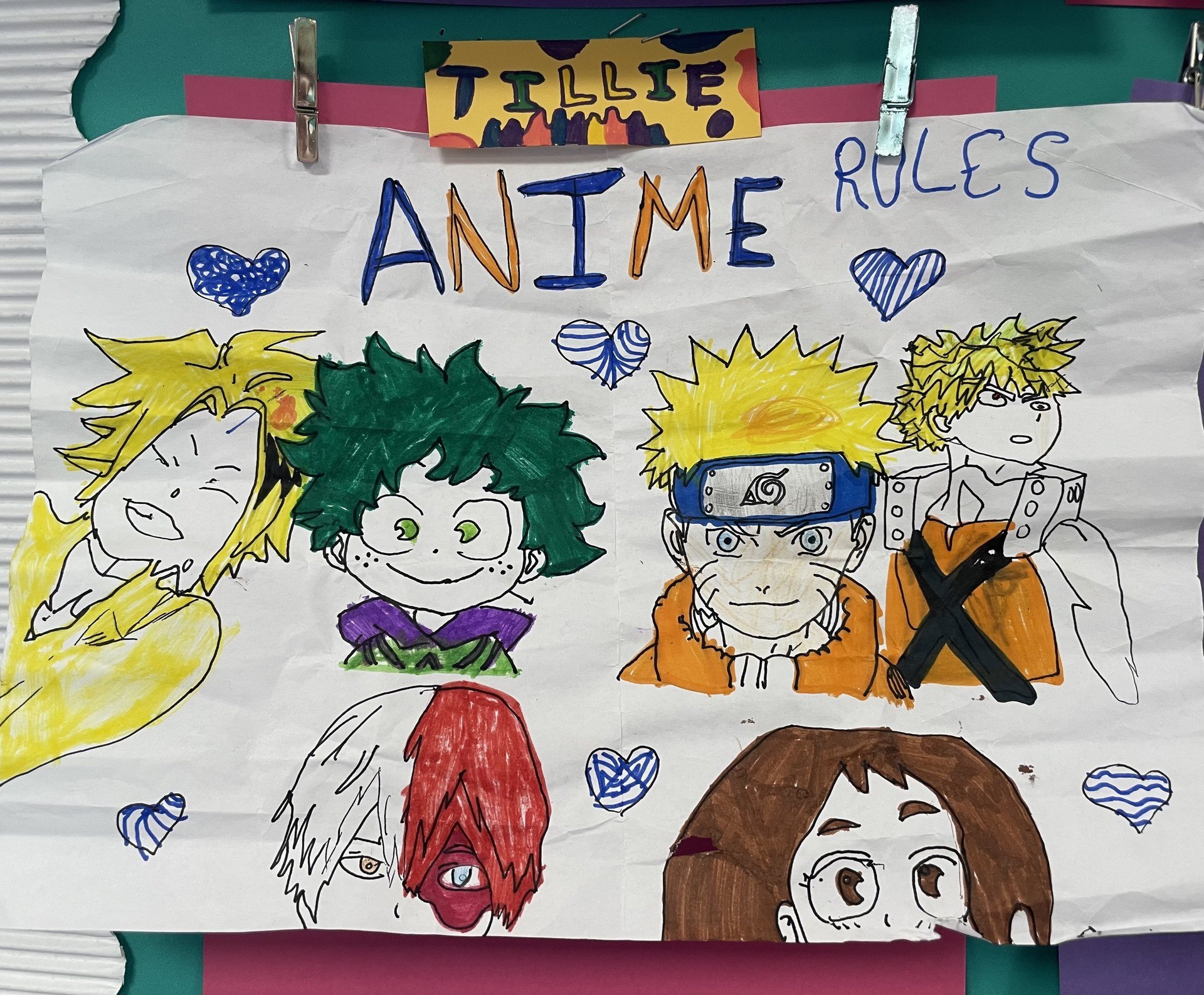 WE ARE THE CHAMPIOOOOOONS!
Well done to Sycamore class for destroying the rest of the school this week and becoming the new champions of the school.
LETS TAKE IT OUTSIDE!
Last term we were studying drawing skills, including sketching and shading, as well as the importance of careful observations. So we took the learning outside and the children were allowed to go and find things from nature to draw in a comfy spot of their choosing. The outcomes were awesome!......and we had lots of fun.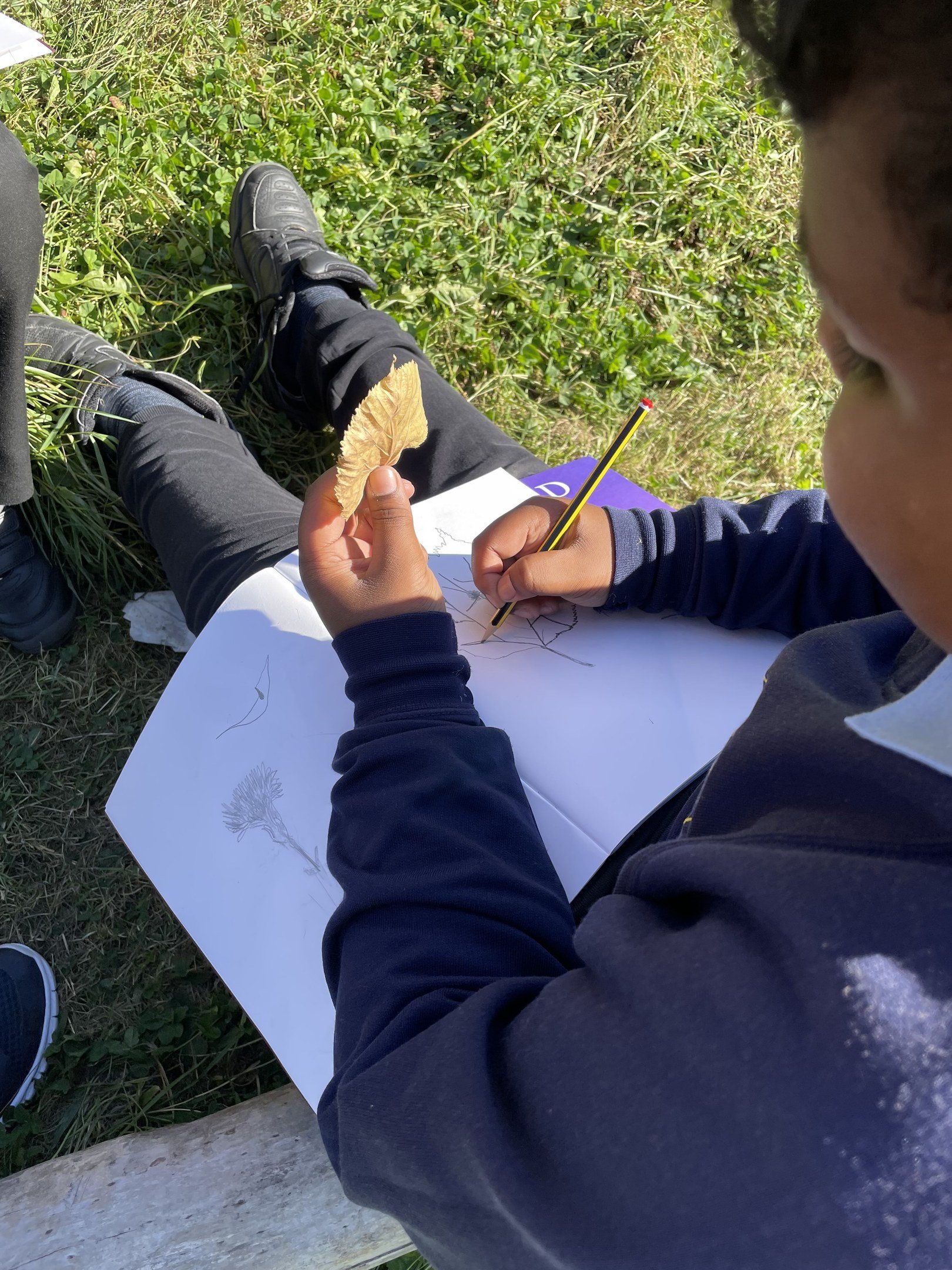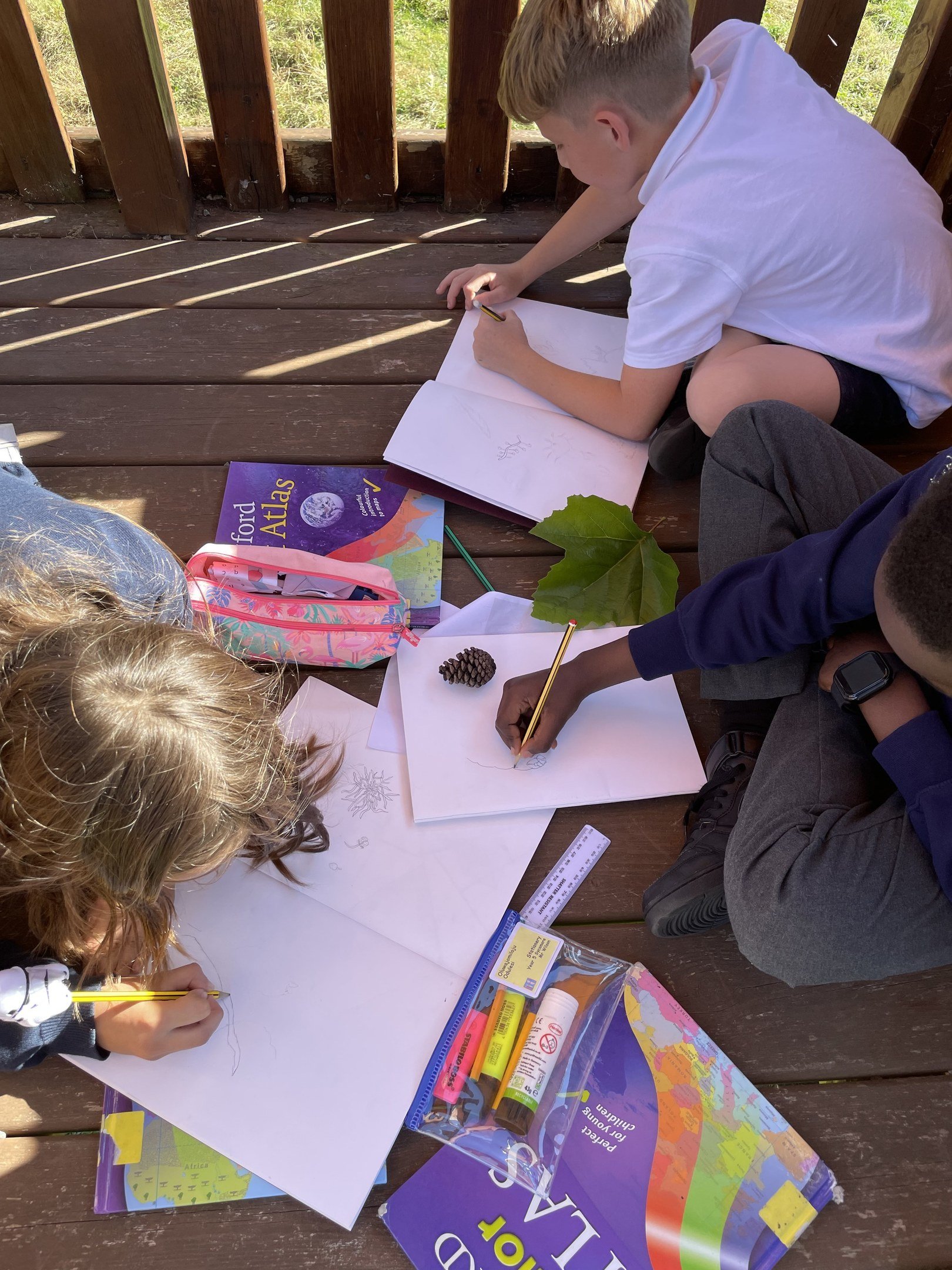 RIVER FUN
We had a fun-filled (and very tiring) trip to the river Darenth last term to carry out some geography field work testing the velocity of the river as well as some scientific observations along a nature trail in the woods. The children were very well behaved and represented our school well.